A Brief History of the Lunney Family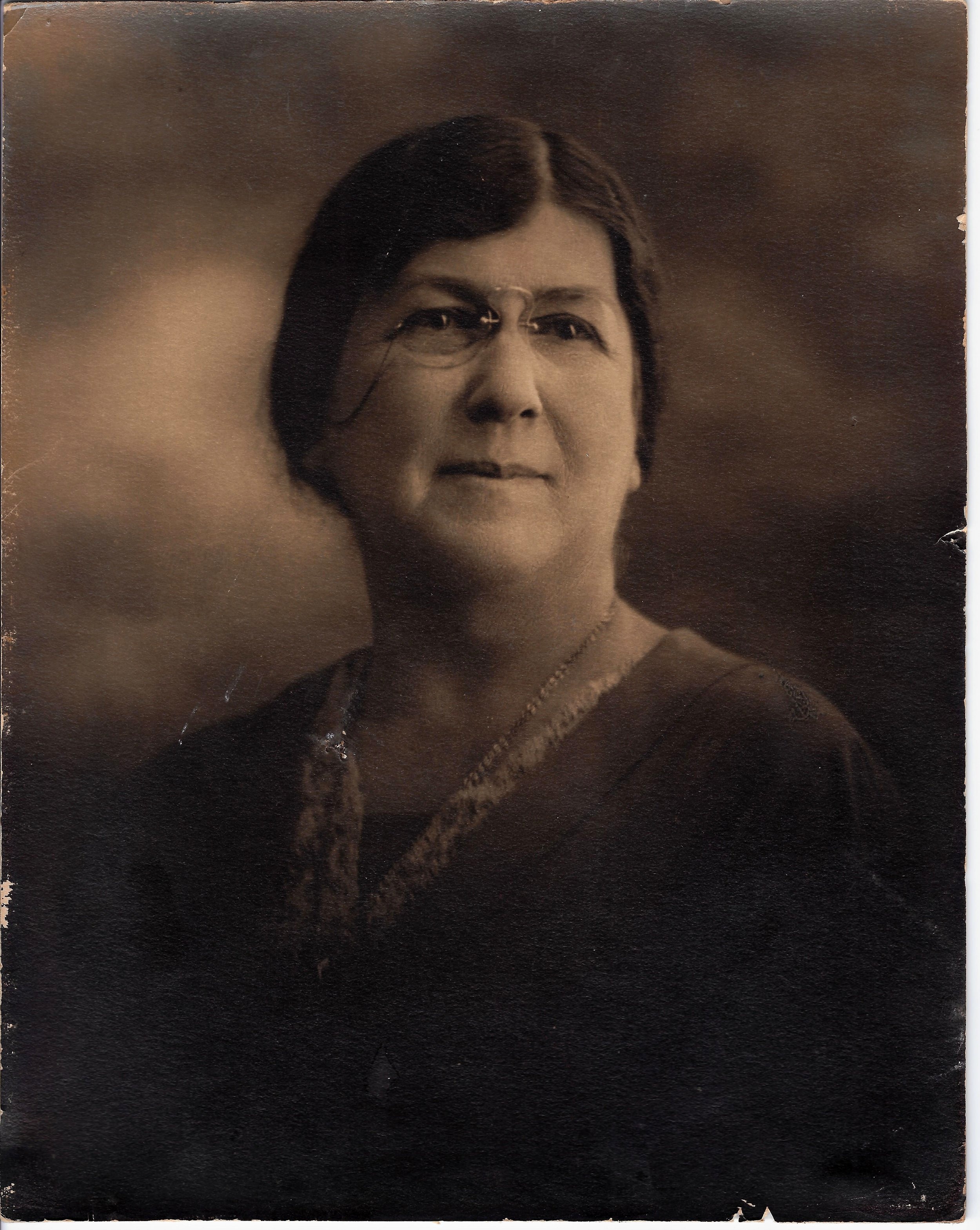 A Brief History of the Lunney Family
Though the now historic Lunney home was completed by 1909, its history began when Lilian Lorena Mason married William John Lunney on March 31, 1889.
Portrait of Mrs. Lillian Lunney
Lilian was born to Robert E. Mason and Sarah Isbell Mason while their family lived in Homer, Georgia. After his service in the Confederate Calvary, Lilian's father Robert made a name for himself through his cotton and real estate businesses and as a politician in the South Carolina Senate. As such, Lilian's family was very successful financially and Robert owned about "3,500 acres of land in South Carolina and Georgia," much of it within Oconee County. It was during their residency in Westminster that Lillian would meet William, known affectionately by family as "Willie."
William was born on March 9th, 1866
Portrait of William John Lunney
William was born on March 9th, 1866 to Dr. John Lunney and Jane Brown Lunney in Philadelphia, Pennsylvania. His father arrived in America from Ireland aboard the ship "Saranak" on September 24th, 1855 and married Jane in Philadelphia a few years later in April of 1859.The family moved from Philadelphia to Darlington, SC after the Civil War, where Dr. John Lunney had served as a contract surgeon for the Union Army at the Freedman's Bureau camp in Darlington, SC. As a young adult William took an interest in pharmacy and drug work, an interest that would ultimately lead him to Seneca, SC. There he pursued a job working as a pharmacist and later "wooed and won the popular Miss Lilian Mason."
Following their engagement, the two were "unexpectedly" wed in Clemson, SC, her family believing that "at 18 she was too young to marry." They were witnessed at this ceremony by their lifelong friends, Samuel Knox Dendy and his wife, Josey Wilkes Dendy. After their marriage, William "brought his youthful bride to Seneca City where they established a happy home."
While living at a house on North 2nd Street in Seneca, they purchased the property that would later become the Lunney Museum on January 13th, 1890. Later that same year, Lilian gave birth to their only child, Victor Mason Lunney, on April 6th, 1890. William had purchased his store from a Mr. Sitton in 1886, dubbed Lunney's Drug Store, and business had begun to flourish. The future was looking very bright as the new family settled into their comfortable life together in Seneca.
Then, on July 4th, 1894, Victor passed away at just four years old. The Lunneys would never have another child. After this tragic and untimely death of their son, Lilian continued her focus on civic engagements while William continued his work as a pharmacist, graduating from the Atlanta College of Pharmacy in 1903 and earning the title "Dr." In 1896, Lillian helped to found and organize the Once-a-Week Club, "a civic function whose sole purpose, in the beginning, was to provide recreation and entertainment for the ladies in the community." This club quickly grew from a casual source of sisterhood and recreation to "a moving force in the promotion of community improvements."
As for the house itself, the Lunneys maintained the property it would be built upon while living elsewhere until March of 1906 when they finally began construction of their meticulously planned home. A local 1951 newspaper article labels it in retrospect as "one of the best constructed homes in Oconee," attributing this to the fact that an architect from Charlotte drew the plans and that "only the best of lumber was used." The Lunneys also had the foresight to equip the home with plumbing and electrical wiring "before the Seneca water, works, and electric plant were completed." Upon its completion in August of 1909, the house (then dubbed "The Shady Oaks") was nothing short of majestic, with people coming from "miles around" to see it.
Lilian and William would live out the remainder of their lives in their new home. Unfortunately, they would not do so for the same amount of time. William John Lunney suffered a stroke on November 13, 1929 and passed away at the age of 63. After his passing and throughout her life, Lilian remained very active in the community and traveled extensively. She passed away on September 3rd, 1969 at the age of 97 after a remarkably full life. A member of her Once-a-Week Club remembered her fondly in a written statement following her death, stating that "Many of our members will remember Mrs. Lunney so fondly and so vividly in a personal way, even from the early days, the horse and buggy days."
Photo of Mrs. Lilian Lunney in the garden of the Lunney House
Upon Lilian's passing, "Shady Oaks" was willed to her sister Myra Mason Lindemann. Working together with local historian Louise Matheson Bell, Myra helped to transform the house from a residential property into a museum by gifting it to Oconee County in 1970. In 2009, the Lunney Museum was officially transferred to the city of Seneca, where it remains as an exquisite sample of the city's living history. A brochure from the 1970 Dedication of the Lunney Museum by the Oconee County Historical Society reads as follows:
"Lunney Museum is a hope fulfilled and a dream realized. The magnanimous gift of Myra Mason Lindemann, it honors the memory of Dr. and Mrs. William John Lunney, pioneer citizens who made vast contributions to the civic, social, cultural, and religious life of the area for decades.
This dedication marks the beginning of an expanding period of service for a home already rich in the history and traditions of Oconee County. As a binding link between the past and the future, may it serve to cherish a noble heritage and inspire visions of hope and ideals of service."
*Research resources courtesy of Louise Matheson Bell Collection, Strickland Archives, Seneca, SC.